Our history is our foundation
A THIRD GENERATION OF TRADITION
We don't just talk about history, we are history. For us, work is more than just a daily trip to the workshop. Here we can pursue our passion and meet faithful souls and reliable companions and companions. We meet those people who have accompanied us on our way and stood by us in good and not so good times.
Our work comes from our passion and you'll quickly realise that, with us, your vehicle is in the best possible hands. We'd love to get acquainted.
Eryk Stiller completed an apprenticeship as a coachbuilder and a few years later took the successful step of becoming self-employed. He took over the Baer body shop in Berlin Weissensee, thus laying the foundation for a family tradition.
The love for his wife Janina and their son Georg from his first marriage led the young man to Katowice in Upper Silesia. Here, too, he opened his own business: Stiller Bodywork and Vehicle Painting.
After Eryk Stiller's death, he left a big gap. Moreover, it was unclear what was to become of the business, as son Georg was working abroad at the time.
Georg Stiller heeded his mother's call and took over the business, which by then employed upwards of 20 people. . In 1975 he completed a course as a master vehicle mechanic, three years later obtained a qualification as a master automotive painter and in 1978 additionally as a master coachbuilder. He was now in a position to work more independently.
The political situation in Poland prompted Georg Stiller to emigrate to Germany with his wife Barbara and their two children, Klaudia and Patrick. As an employee, he first gained experience in the German market economy and also improved his German language skills.
In Arnsberg, the opportunity arose to take over a farm. After two years, the lease was not renewed, so the Stiller family decided to take a new path.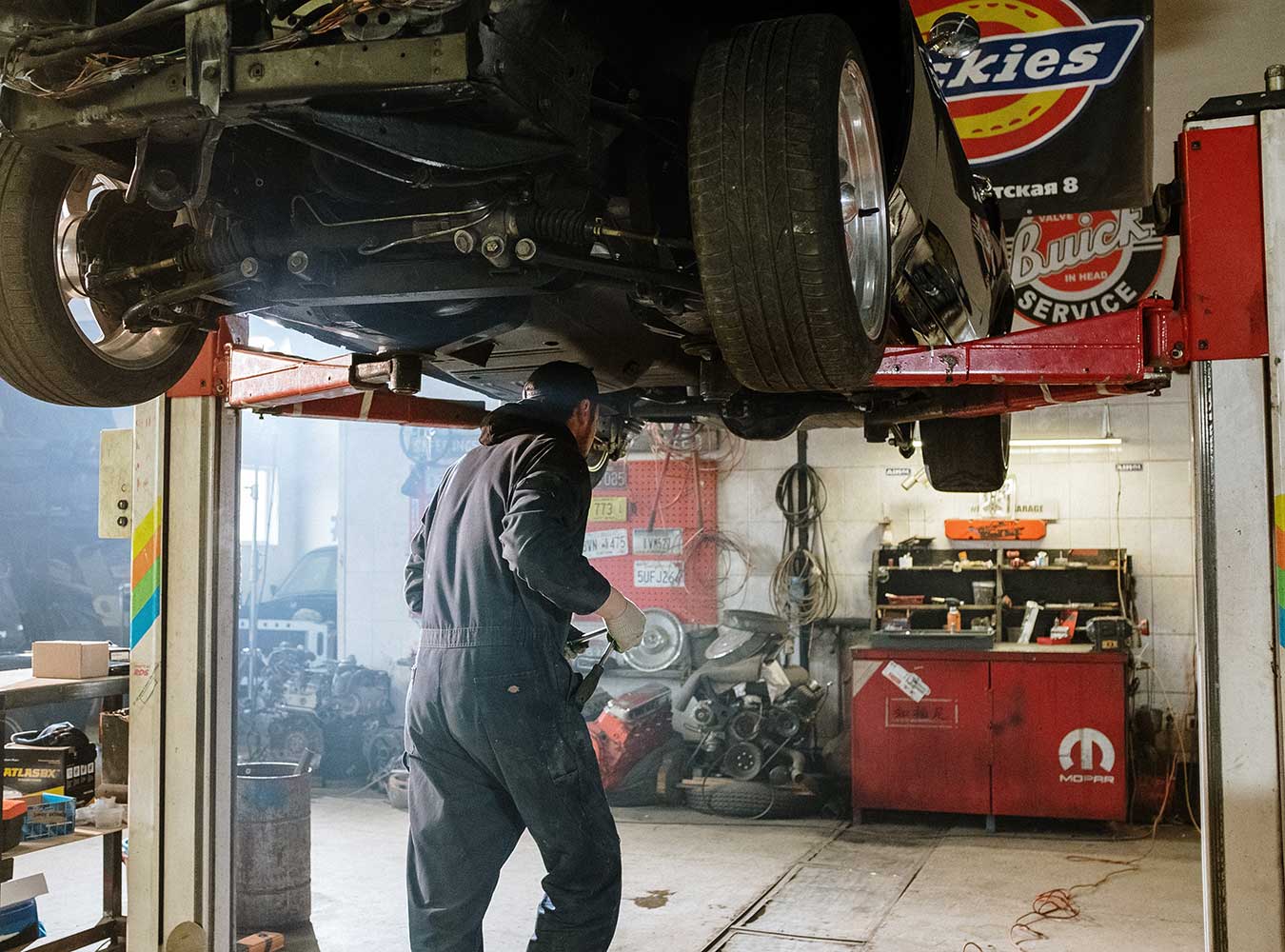 Takeover of a company in Mönchengladbach. The name Stiller became a pseudonym for quality work in Mönchengladbach. Barbara and Georg Stiller worked together as a so-called one-man business and continued to expand the business for themselves.
Due to a heart attack, Georg Stiller was absent for several months. For health reasons, it was also very difficult for him to return to work. At that time, it was not yet conceivable for son Patrick to take over the business.
Patrick Stiller started a mechanical engineering degree at Hochschule Niederrhein University of Applied Sciences in Krefeld.
Graduation and direct employment at Airbus in Hamburg. During the 3.5 years, he was mainly involved in the development of the rudder of the Airbus A 380.
A return to the family vocation as Patrick Stiller takes over Joachim Paprotny's workshop in Münster-Nienberge.