FURNITURE GETS A NEW LOOK
We know our work, and so, now and again, we have been known to spruce up the odd item of furniture for our customers. As with cars, every piece of furniture needs to be analysed individually – its age, the wood, previous treatments, old paint, etc.
Refurbishing garden furniture
After many years of use, is your garden furniture in need of a bit of TLC? Bring it down to our workshop. We'll soon have it looking like new!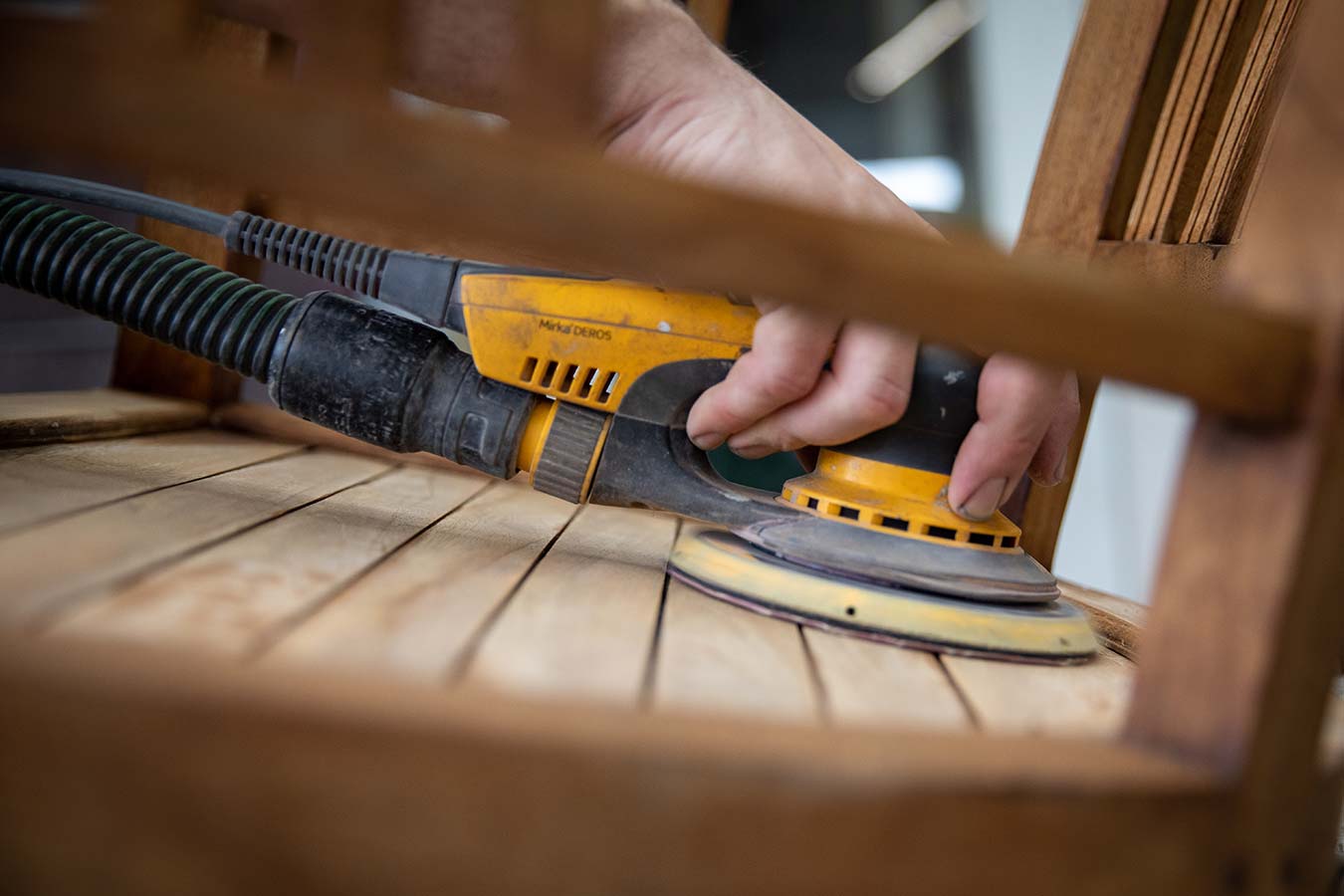 We paint (almost) anything
Paint peeling off your furniture or just fancy a change to your colour scheme? Whatever you're after, talk to us. With our modern equipment and technical expertise, we can paint (almost) anything! If you'd like to send us a photo of the item you want painted via WhatsApp, we'll get back to you with an idea of feasibility, timescale and costs in double quick time.